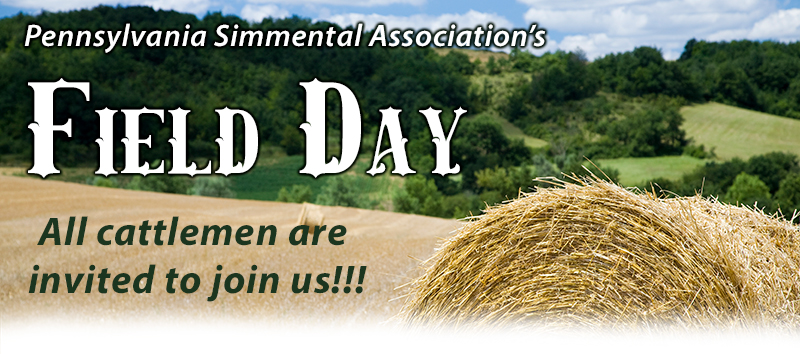 PSA Field Day
Saturday, July 15, 2017
Curry Wagner Simmentals
23 Sandbeach Road, Hummelstown, PA 17036
________________________________________
Junior Simmental Cattle Show
Please click here for cattle show entry information.
Owner of Champion heifer will receive a gift certificate for 5 straws of semen donated by Select Sire Power.
________________________________________
Speakers:
►  Certified embryologist Dr. Jim Evans, Genetics Visions Embryo Services, will flush a cow onsite.
►  Select Sire Power — Sire Selection
►  Cattle Visions — Greg Stewart
►  Ben Williamson, instructor of animal sciences at Penn State, speaks about nutritional needs of been cattle.
►  Jim Cowell — Pennsylvania Cattlemen's Association President
►  Farm to Table Workshop — presented by Center for Beef Excellence
________________________________________
THANK YOU to our Field Day sponsors: